Events
As the project develops GIFT-Surg will organise a number of public events, including lunchtime lectures, science stands and café conversations. Please join our Mailing List to register for the latest updates on our activities, or contact us at gift-surg-info@ucl.ac.uk.
Upcoming Events:
Packed Lunch: Medical Robotics
Wednesday 25 January 2017, 13:00-14:00
Surgery is increasingly benefiting from developments in robotic technology, but what does it mean to hand over control to a machine? Join Danail Stoyanov for a conversation about his work developing innovative robotic techniques to make surgery less invasive.
Visit the Wellcome Collection website for more details.
Past Events:
GIFT-Surg for Bliss Fundraising Pub Quiz | 15 September 2016
Wednesday 15 September 2016, starts 19.00
The team of GIFT-Surg doctoral students running the Royal Parks Half Marathon in support of Bliss are putting on a Fundraising Pub Quiz! The quiz will take place on Thursday 15 September from 7-11pm at Mully's Basement Bar on the UCL campus.
For information, visit the event page. Donations can be made at any time through the GIFT-Surg for Bliss JustGiving page.
Hamlyn Winter School on Surgical Imaging and Vision
Thursday 10 December 2015, 11.00am – 12.30pm
Dr Tom Vercauteren will be delivering a seminar on Image Guided Fetal Surgery as part of the Hamlyn Winter School on Surgical Imaging and Vision.
For information please visit the Hamlyn Winter School Website.
GIFT-Surg at the Bloomsbury Festival, Senate House
Saturday 24th October 2015, 12pm – 6pm
GIFT-Surg will be joining the UCL Research Hub at Senate House on Saturday 24 October as part of the 2015 Bloomsbury Festival – On Light.
Visit us at the UCL Research Hub on Saturday to try out our live demonstration of photoacoustics with our Boombox of Light, experiment with our fixed lasers to see how light travels through different substances and help the surgeon beat the clock with our hidden object training game. No Booking Necessary.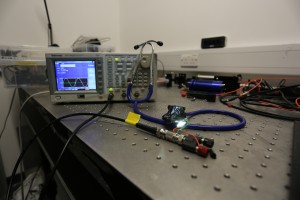 There are plenty of other things to see and do at the festival so it's a perfect way to spend your Saturday. Visit Bloomsbury Festival Website or view the Full Event Brochure.
GIFT-Surg at the Royal Academy of Engineering Research Forum
18 September 2015, 10:00am – 4:00pm
The Research Forum is an excellent opportunity for individuals undertaking leading edge engineering research, industry sponsors and funding agencies to meet and hear about the wide range of work that is currently being undertaken under the various schemes sponsored by the Royal Academy of Engineering. Most important though is the opportunity to network and the day is configured to maximise this aspect.
University College London Hospital – Tue 23 June 2015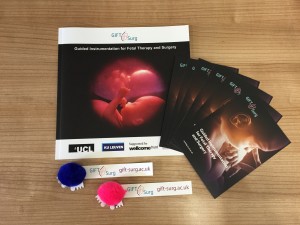 GIFT-Surg is proud to participate in the University College London research open day, where we shall be hosting a stall showcasing the research of the project. The open day is free to attend and open to the public from 2pm – 5.30pm on Tue 23 June. Come along and give us a visit to learn about the project from our researchers and try out some of our equipment. To find out more, please visit the UCLH BRC Website.