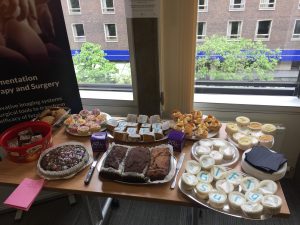 ARC is the only national charity helping parents and healthcare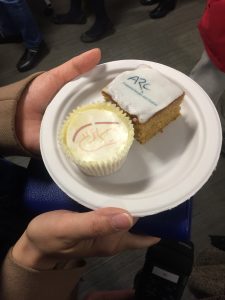 professionals through antenatal screening and its consequences. They offer non-directive information and support to parents before, during and after antenatal screening; when they are told their baby has an anomaly; when they are making difficult decisions about continuing with or ending a pregnancy, and when they are coping with complex and painful issues after making a decision, including bereavement. Learn more about their work here.
To show our thanks to this fantastic charity a bake sale was held at the Institute for Women's Health Spring meeting on Tuesday 09 May 2017. A fantastic total of £128 was raised for ARC-UK – many thanks to all who supported the event.
GIFT-Surg and IfWH raise £128 for ARC-UK